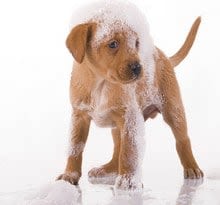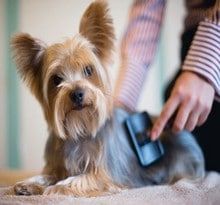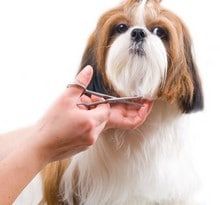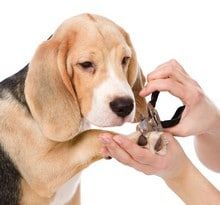 GENTLE AND THOROUGH BRUSHING
Each dog is thoroughly brushed as a part of the grooming process. If any matting of the fur is found, it is brushed out whenever possible. Occasionally, if the mats are too close to the skin, it may be impossible to brush them out without hurting the dog. In that case, the hair may need to be clipped short in order to comfortably remove the matting and start over. I will work with you to recommend the proper length of time between grooming appointments and how to care for your pet at home to achieve the haircut you desire.
PROFESSIONAL BATHING AND DRYING
I use only professional, premium quality shampoos and conditioners. There are many shampoos to choose from depending upon your dog's particular coat type, and products that can help treat things like itchy skin, flaky skin and allergies.
Each dog being groomed at Double J Dog Grooming is thoroughly dried before leaving the premises. Only safe and professional drying equipment is used on your pet.
EXPERT CLIPPING AND STYLING
I am a 1995 graduate of the Wisconsin School of Professional Pet Grooming with the knowledge and expertise to give your pet a haircut according to the breed standard or a modified style, if you desire. I will listen to your preferences and make suggestions to help you choose a haircut for your pet that is easy for you to maintain.
NAIL TRIMMING AND EAR CLEANING
Nail trimming and ear cleaning are always included in the cost of the dog grooming, but are available a la carte as well. The filing of your dog's nails with a nail grinder is also available, upon request.
Each dog's ears are thoroughly cleaned as part of the grooming process. If I notice any excess wax or redness in your dog's ears, I will notify you so that you can discuss it with your veterinarian.
Anal gland care is also given, if needed. Many times a dog scooting his rear end on the ground, or biting or licking at his tail, is an indication that his anal glands need to be expressed.